Sacred Heart started with three classrooms and 36 pupils in 1965.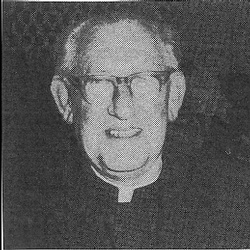 Sacred Heart Catholic School is a K-6 co-educational Catholic primary school located within the Diocese of Broken Bay on Sydney's Northern Beaches in the suburb of Mona Vale.  Students are primarily drawn from neighbouring areas of Mona Vale, Warriewood and Ingleside.
In 1960 Father John Keenan was appointed parish priest at Mona Vale. Father's priority was the purchase of a presbytery and land for a school. He bought the current school site for 62 thousand pounds and built the school shortly afterward.  The school opened in 1965 with three classrooms, a staff room, small canteen and toilets. The Good Samaritan Sisters were given the privilege of staffing the school, commencing with 36 pupils in Kindergarten and 1st class. Sister Mary Alphonsis and Sister Mary Rose were our first teachers.
The involvement of the Good Samaritan Sisters in the commencement and development of Sacred Heart Primary School has been invaluable.  The Sisters have been traditionally recognised as community builders and evidence of their input can be seen in our strong school community today.
From the humble beginning with Good Samaritan Sisters who gave foundational meaning and love to the school, Sacred Heart School has developed into a wonderful, modern school with excellent facilities providing for Catholic families of Pittwater Parish and beyond, with outstanding educational, social and spiritual growth and development opportunities for their students.