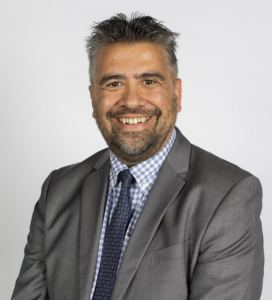 Sacred Heart, Mona Vale will offer your child opportunities and experiences to reach their full potential.  We educate the whole child, and focus on meeting the needs of every child, in a caring, supportive environment.
Welcome to Sacred Heart, Mona Vale. My name is Jamie Wahab and I have the privilege of being Principal of this amazing school.
We provide a holistic education for every student that focuses on developing the mind, body and soul.  At Sacred Heart, students are provided with a diverse range of opportunities to thrive academically, in sports and in the creative and performing arts. All students also have lessons in STEM (Science, Technology, Engineering & Mathematics) and inquiry based learning which is an education approach that focuses on investigation and problem solving. Sporting opportunities are plentiful at Sacred Heart and students excel in cluster, diocesan and state championships.
Our teachers are supported in their professional growth and development to ensure that learning experiences are contemporary, engaging and accessible to every child, creating curious learners that desire to find problems as well as solve them.
A strong, positive relationship with parents has helped to create a warm, safe, welcoming community where we work together to support the needs of our children.
We provide an authentic Catholic Education to students from a variety of backgrounds and nationalities; as a community of faith, the values of compassion, respect, justice and service guide how we live out our lives.
At Sacred Heart we will always focus on helping our students to flourish in a learning community that strives to achieve excellence; to be the very best they can be.
I look forward to meeting you and your child soon.
Jamie Wahab
Principal
Online enrolment enquiry form