Sacred Heart's Diverse Learning Programs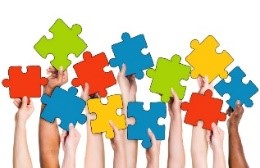 At Sacred Heart we believe all students are entitled to rigorous, relevant and engaging learning programs. We acknowledge and celebrate the diverse range of learning needs and abilities of our students across the school community.
Our Learning Support team in consultation with specialists and parents, develop IEP's for funded students and adjustment plans for other students with learning needs. For some students, that may involve extra support within the classroom or additional activities within an instructed group environment.
Our Gifted and Talented team collaborates with class teachers and parents to support the learning needs of selected students through differentiated class programs. Other students may be involved in a focused extension/enrichment program for both literacy and/or mathematics.
It is through our ongoing assessment data and observations that students are carefully placed in these flexible groups. Student growth and learning needs change over time, and therefore these groups are regularly monitored and tracked throughout the year using a variety of tools.
Such Diverse Learning programs available at Sacred Heart include:
A small literacy and language instruction group focusing on phonics, spelling, guided reading and handwriting (Kindy to Year 1).
A small literacy and language instruction group focusing on reading comprehension, reading strategies, language conventions and the writing process.
Little Einstein's (Kindy to Year 2) Literacy: including both reading comprehension strategies and the writing process and / or Mathematics: challenging mathematical thinking.
EMU (Extending Mathematical Understanding) program. 3 students within an instructed group over two terms with an EMU specialist teacher.
EPMC program – Encouraging Persistence whilst Maintaining Challenge in mathematics.
Maths Olympiad group – selected students in Years 5 and 6 who can embrace advanced mathematical problem solving.
English as an Additional Language – providing support for students whom English is an additional language, with a focus on literacy and spoken language development.
Inquiry Based Learning – All students from Years K-6 for History and Geography.
Gateways, UNSW Computer, Science and Technology, Mathematics, English, Writing and Spelling competitions.
Inter-school debating competitions.
Celebrating difference is our commitment to provide diverse learning opportunities ensuring all students at Sacred Heart are successful at achieving their individual best.