Our students are supported in their faith through many opportunities for prayer and Eucharistic Celebration through the parish.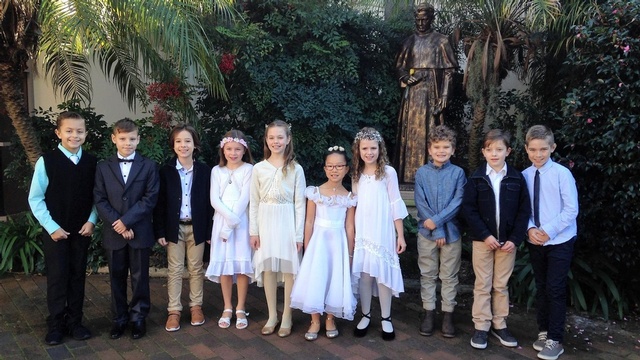 Our students are encouraged and supported to grow their faith through the school Religious Education Program.
Each year the school and parish hold a family mass where the students and families from each grade celebrate the Eucharist together in a family mass.
Students are taught to sing and pray together through the efforts of their teachers, their priests, Father George and Father Bronek and the parish Youth and Music Minister and the Religious Education Coordinator Mrs Chris McBryde.
Information and dates for the Sacramental Program for Confirmation, Reconciliation and First Eucharist can be found on the Parish website.
Visit the parish website: www.pittwaterparish.org